R Weekly 2017-41 Raspberry Pi, Markdown
Highlight
Achoo - Uses a Raspberry Pi to predict if my son will need his inhaler on any given day using weather, pollen, and air quality data
Insights
R in the Real World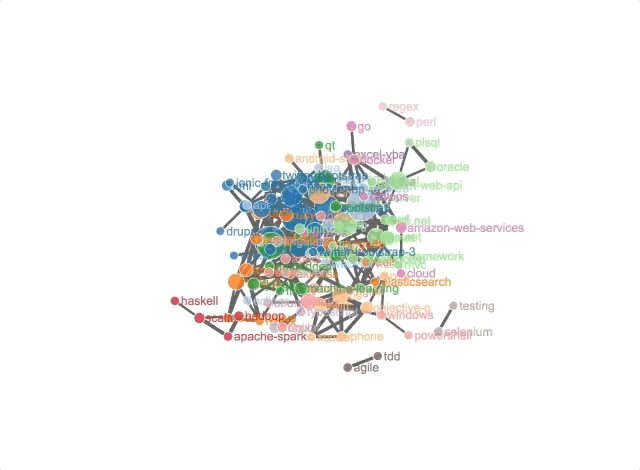 New Packages
gghighlight - Highlight ggplot's Lines and Points with Predicates
Package Releases
R Internationally
Videos and Podcasts
NSSD 46 - Uncanny Valley of Stickerness - Hilary and Roger continue their late night contemplations about stickers, collecting new data for training machine learning algorithms, and paying for open (and closed) source software.
R in Organizations
Resources
Tutorials
R Project Updates
Updates from R Core:
intToUtf8(multiple = FALSE) gains an argument to allow surrogate pairs to be interpreted.

isTRUE() is more tolerant and now true in

x <- rlnorm(99) isTRUE(median(x) == quantile(x)["50%"])

New function isFALSE() defined analogously to isTRUE().

Fix calling of methods on S4 generics that dispatch on ... when the call contains ....

intToUtf8() converts integers corresponding to surrogate code points to NA rather than invalid UTF-8.

aspell() gains a filter for Markdown (.md and .Rmd) files.
Upcoming Events
RStudio conf 2018 January 31 to February 3
rstudio::conf is about all things R and RStudio! Register & More infos

R/Finance 2018 June 1 and 2
Applied Finance with R. More info

useR! 2018 July 10, 2018
The annual useR! conference is the main meeting of the international R user and developer community.
More past events at R conferences & meetups.
Call for Participation
Quotes of the Week
Today in office hours:

Student 1: "This midterm is way more fun than my other midterms"
Student 2: "My sociology teacher was so impressed I used #rstats for my project, it's so nice to use something you learn in one class in another"
Mine: 😊😊😊

— Mine CetinkayaRundel (@minebocek) October 2, 2017